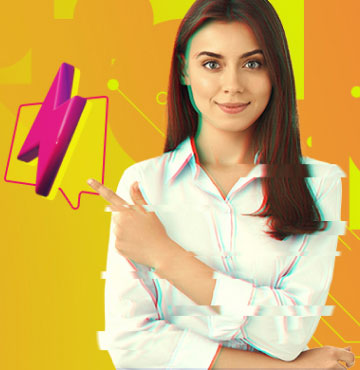 Most common online frauds.
Here are the top 10 most common frauds you could fall a victim to when surfing the Net. Find out what they are to avoid them.
Applications from unknown sources

Please be reminded that when contacting a Client, the Bank's employees will NEVER ask you to install any applications on your phone or computer.

Do not install, under any circumstances, applications from unknown sources and do not give your consent to any other form of access to your phone or computer. If you are asked to do so, it is probably an attempt to install malware on your device.

Fake websites

Always carefully check the addresses of websites used to execute transactions. Fraudsters often use the names of and pose as known service providers by creating misleadingly similar websites or placing a so-called overlay on the legitimate website. Thus, they obtain all the data necessary to withdraw your funds from your account or credit card.

The following addresses are seemingly the same:
- firma.firmax.com
- firma.firmax_.com

However, they may lead to two different websites.

Vishing scam

Criminals pose as the bank's employees. They call clients claiming to work at the security department. For example, they could inform you of the following situations:
- an attempt to transfer funds from your account or to make a transaction with your card,
- an attempt to take out a loan using your data,
- an attempt to hack your account/credit card.

In order to steal your funds, they need you to open a "gateway" – by installing dangerous applications.

Do not install anything or click the enclosed links under any circumstances.

Every time you receive such a phone call refuse to provide any information about your finance, do not continue the conversation, hang up and make sure to call your Bank's hotline yourself.

Frauds related to advance and down payments

If you use advertising platforms and wish to establish cooperation with companies that provide their services online – be careful with requests for an advance / down payment. Scammers promise to send a product or to start rendering a service upon receiving a portion of the amount. This is usually a percentage of the product's full price. Before you decide to make a down payment, try to verify the data of the final recipient of the operation e.g. by searching for reviews online. At the same time, whenever possible, take advantage of other payment methods and execute operations through stores such as e.g. Allegro, instead of private operations, where you agree to finalize the operation outside of the platform.

Frauds when online shopping

Do you use advertising platforms? Beware of fraudsters who send links in SMS or via instant messages that redirect you to fake online websites, almost indistinguishable from the original advertising platforms. On these websites, scammers encourage you to log in to online banking or provide your payment card data. They claim this is the only way to collect payment from the buyer.

Make sure to never enter any data, such as login and password or payment card numbers, on websites visited through a link.

Phishing scams

Phishing consists in fraudsters posing as trusted institutions or companies and sending fake email messages. These messages usually include attachments or a request to provide confidential data such as the username and password to the mobile app or transaction system, credit card number or a single-use authorization code. Such messages may also include a link to a fake site of the transaction platform of your bank, which is almost identical with the genuine site.

Smishing scams

Smishing is a method of stealing funds from bank accounts using fake SMS messages. The user receives a message prompting them to take action, asking the victim to provide the username and password to the bank application or transaction system, credit card details or PIN, or to open the provided link. Check out how you can protect yourself against it.

Lottery frauds

Have you received a message telling you you won a lottery? Do you have to contact the sender using a dedicated email address in order to collect the reward? Don't be fooled. Under this fraud method, you have to pay a certain amount of money for the reward to be processed and distributed. Please note! No platform distributes funds or contacts a potential winner. At the same time, do not contact, for example, the phone numbers indicated in the messages in order to confirm that you have won the money. The phone may be picked up by fraudsters, and the call may be quite expensive.

Nigerian scams

Scammers often like to contact their victims by phone or email, asking you to send the products they want to buy from you via an advertising platform. When contacting you, they also present falsified payment confirmations, which should make you let your guard down so that you send them the product before receiving the funds. In the end, you never receive the funds, and the product sent is already in the hands of the scammers. The situation is similar when you receive information that you are an heir to a great fortune. The person contacting you is dying but wants to give their savings to you? It is necessary to pay a sum of money in order to initiate the transfer of the funds? Be careful. All inheritance operations or donations should be executed in a legal manner through a notary public. Scammers will ask you to send more funds assuring you that the inheritance / donation process has entered the final stage.

Fake anti-virus software

A type of malware that can attack the computers of the users of e-banking systems.

The program suggested for download is a malware mimicking original anti-virus programs.

First, the user is asked to select the operating system and then to enter their phone number used to accept bank transactions. The SMS message sent to the provided phone number includes a link redirecting you to the installation of fake software. If you download and launch the application, scammers are able to fully control the device, which allows them to steal confidential data.