If you are a student of any faculty and have completed your second year of studies, we have created the Summer Internship Program with you in mind. It lasts from the beginning of July to the middle of September. During the Program you will gain knowledge and experience under the guidance of a dedicated Citi employee supervisor. At the end of the internship you will have the opportunity to present the results of your work to the management of the relevant business area.
Submitting applications to Summer Internship Program 2021 has been completed. Please check up our website in February 2022.
We want you to be a person who:
is ambitious, committed and creative

focuses on learning and development

knows how to work in a group

operates in scientific circles and student organizations

has very good command of English

has identified professional interests
Recruitment to the Program
1. Start

2. CV selection

3. Telephone conversation

4. Interview with manager

5. Decision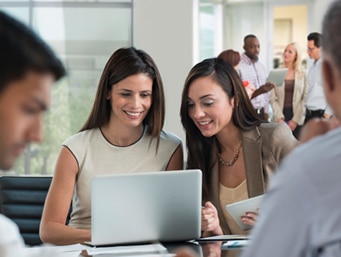 During The Program
During the Program, participants take part in Orientation training during which they have an opportunity to learn general facts about our organization, its culture, history and the principles of Citigroup entities in Poland.
In addition to Orientation, participants also take part in other custom-tailored training sessions and various integrating activities. In early July, all the interns take part in volunteering activities on a trip outside of Warsaw.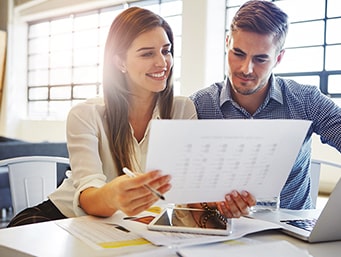 What comes after The Program
Having completed the Summer Internship Program, the interns gain a number of opportunities for development in various fields, depending on their achievements during the Program, on open positions and the stage of education they're on.
Graduates and final-year students may continue at specialist positions or join Citi at one of the Development Programs to take deep dive into the business.
At Citi Handlowy you will do an internship in one of the five main areas:
PRIVATE BANKING

PRIVATE BANKING
In the area of Private Banking, we provide services to individual clients, including wealthy clients of Citigold, Citigold Private Banking, and micro-enterprises. The tasks of Private Banking include, among others, management of credit, investment and insurance products, Sales and Customer Service Quality Analysis, Risk Management and the development of Mobile Banking, as well as modern SMART branches, which are distinguished by modern design, very fast service, smart processes and intuitive technologies for the Customer.
CORPORATE BANKING

CORPORATE BANKING
Corporate Banking employees take care of the finances of companies from the SME sector, as well as Polish and global corporations. Working in Corporate Banking enables development in areas such as Risk Management, Sales, Transactional Banking Products Management, Trade Financing, Securities Trust and the Treasury Division.
MANAGEMENT AND SUPPORT

MANAGEMENT AND SUPPORT
At Citi Handlowy, in addition to business departments, there are also important functions, such as HR, Marketing and Communication, Legal Division, Finance, Audit, Compliance Monitoring, and Strategy Department.
OPERATIONS DIVISION

OPERATIONS DIVISION
The Operations Division includes Operational Support and Processing of Bank Transactions, Debt Collection, Credit Verification, CitiPhone - telephone customer service, Project and Process Management, cooperation in the field of asset valuation and securities settlement, Purchases, Real Estate Management, and Administration.
TECHNOLOGY DIVISION

TECHNOLOGY DIVISION
The Technology Division includes Management and Support of Technological Processes, Information Systems Security and Infrastructure Management, Management of Banking, Clearing and IT Architecture Systems, Centre for Research and Development of Banking Products (R&D) in Łódź.
At Citi you will do an internship in one of the nine following areas:
Anti-money
laundering (AML)

Anti-money laundering (AML)
It is a department which monitors transactions from the anti-money laundering perspective - it is one of the largest and fastest growing departments of Citi in Poland. They provide analysis of global financial transactions and combat financial crime and terrorist financing. They protect the integrity and stability of the international financial system and each of our analysts plays a key role in this process. Our team in Warsaw is one of the three global departments responsible for monitoring millions of financial transactions worldwide.
Markets and securities
services

Markets and securities services
The department is responsible for the maintenance of securities accounts and accounting services related to funds. The MSS team provides services to clients from all over the world: they verify transactions made on investment fund accounts, examine and check all fund-related issues, liaise with Citi clients on an ongoing basis, verify the timeliness of data in the Citi system, and prepare reports for clients and internal teams.
IT

IT
IT teams in Poland include about 1,000 employees who provide modern technological solutions and ensure efficient operation of Citi systems all over the world. One of the main areas is Citi Technology Infrastructure.
This department provides comprehensive technological solutions in specialized fields. It currently employs more than 600 qualified professionals who offer support for Citi's strategic applications around the world. The main services provided by this department are related to technological infrastructure - the team administers over 7,000 servers and nearly 9,000 databases on various continents. The department specializes in such platforms as Unix, Wintel, Linux, Oracle, and MS SQL. Other services include technological control, information security, and system testing and parameterization.
The IT area also includes the Chief Technology Office. The CTO's technical analyst team is Citi's main driver of innovation and is responsible for developing Citi's overall strategy in the field of information technology. The CTO also develops comprehensive solutions for Citi's global functions, such as HR, Compliance, Law, and Finance.
TREASURY AND TRADE OPERATIONS

TREASURY AND TRADE OPERATIONS
The main task of this team is to handle transactions of clients from the public sector, corporations, and financial institutions from all over the world. Innovative solutions help customers streamline and automate processes, minimize risk and increase reach.
product control

Product control
The largest part of the finance department is responsible for the analysis of profitability, factors influencing income, and the control of investments and banking products of institutional clients (loans, securities, etc.).
PRIVATE BANKING OPERATIONS AND TECHNOLOGY

PRIVATE BANKING OPERATIONS AND TECHNOLOGY
The main tasks of the team include the processing of all types of transactions and daily cash management.
SYSTEM ACCESS CONTROL
AND MANAGEMENT

SYSTEM ACCESS CONTROL AND MANAGEMENT
This department deals with the management of various types of access rights to systems used within Citi (applications, databases, etc.).
CREDIT RISK MANAGEMENT SERVICES

CREDIT RISK MANAGEMENT SERVICES
The main objective of this area is to provide support to risk teams in the areas of management, credit advice, credit policy and control related to functions which facilitate and increase credit limit approval.
SUPPORTING FUNCTIONS

SUPPORTING FUNCTIONS
These include departments such as HR, Compliance Monitoring, Audit, and Legal Division.